Backlinks — also known as inbound links or external links — refer to links on one website pointing to another website.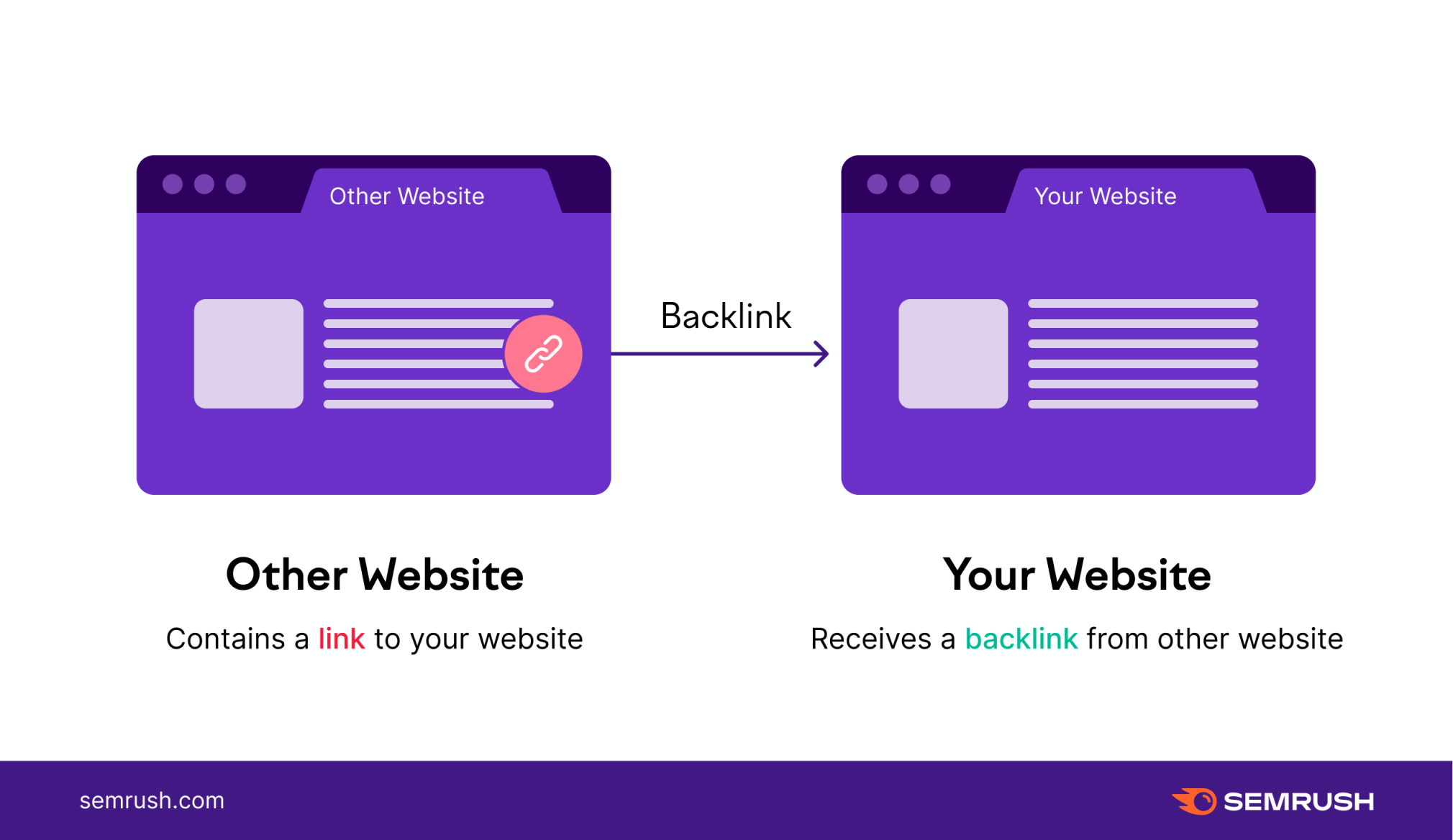 Search engines, like Google or Bing, view backlinks as indicators of quality content that has the support of other websites. Pages with more backlinks can rank higher on SERPs (search engine results pages).
The Importance of Backlinks in Your SEO Strategy
Do backlinks have an impact on your SEO? Yes! Backlinks are a critical component of SEO. Having authoritative links to your website is one of the
most important signals
that Google (and other search engines) consider for ranking content.
But what makes a high-quality backlink?
Trust is a huge factor — if a quality website with an excellent reputation links to your site, that's a fantastic vote of confidence. If you only have sites that Google considers spammy linking to your website, it's not likely to help you much.
Popularity is another consideration. Because Google views
external links
as votes of popularity for a website or webpage, there is a strong correlation between sites with lots of (quality) backlinks and higher rankings.
See this link on Wired's review to the GoPro Hero 8 Black?

This is an example of a backlink. GoPro is receiving a backlink from an article on Wired to a product page on GoPro's website.
And these 'shop now' links to Microsoft, Walmart, and more on Oculus' "where to buy" page? They're backlinks, too.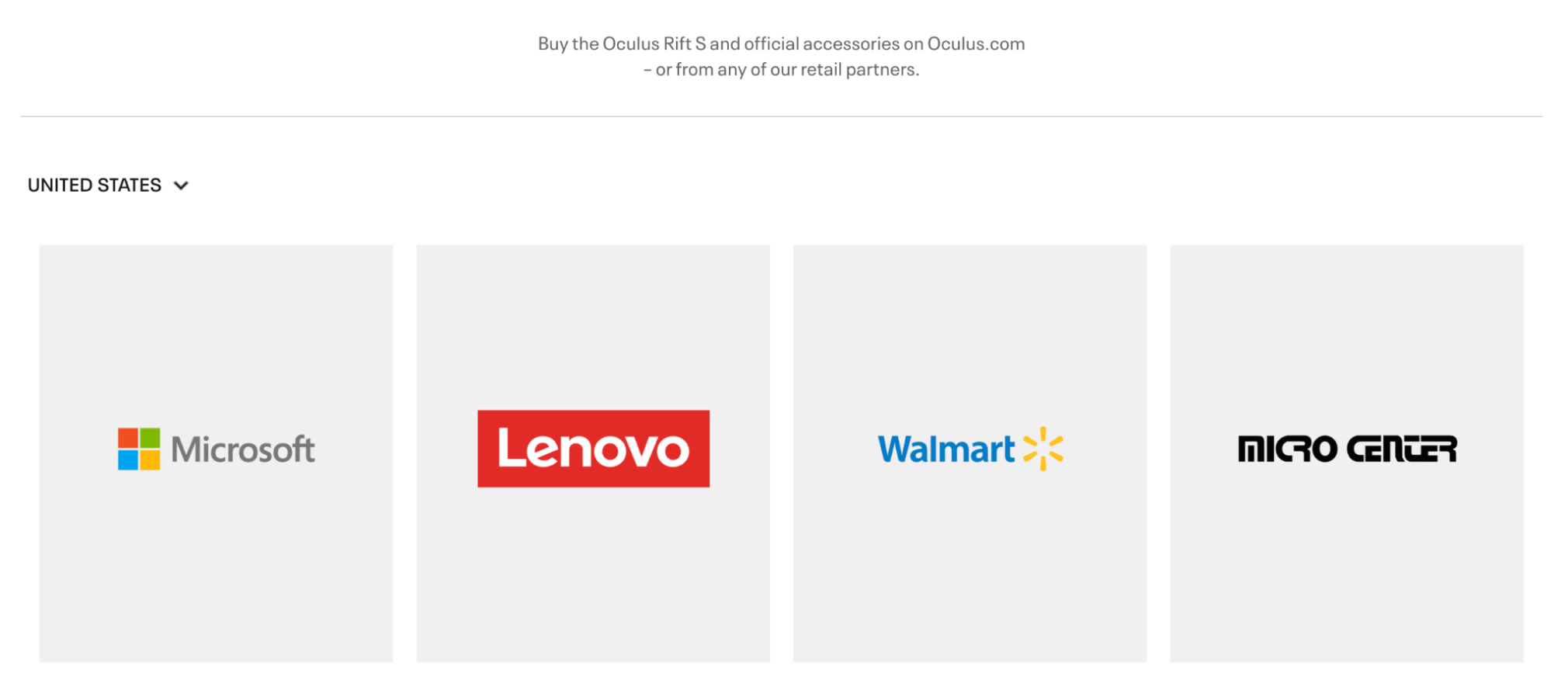 Any link from someone else's website to yours is a backlink, but, as we've mentioned, not all links are created equal.
Just as you would trust a recommendation from someone you respect over someone you have never met before, Google trusts backlinks from trusted, authoritative websites over those that are less trustworthy or unknown.
This trust comes in the form of
PageRank
, one of Google's algorithms that evaluates the quality and quantity of backlinks pointing to a page to determine a relative score of that page's importance and authority.
If your site is receiving backlinks from quality websites relevant to your industry, you're sending strong signals to Google that your site is viewed as an authority in your industry.
Types of Backlinks
As mentioned, not all backlinks are the same. Let's learn about the different types of backlinks your site can acquire:
Nofollow Links
We have already shared that links are like votes for trusted resources, but what if you don't want to vouch for a website but still need to link to it?
Nofollow links
use the rel="nofollow" attribute to inform Google and other search engines that they shouldn't pass trust (PageRank). A nofollow backlink looks like this:
<a href="https://www.domain.com/" rel="nofollow">this is a nofollow link</a>
Given that nofollow links don't pass PageRank, they won't necessarily help you rank higher on the SERPs. However, Google announced in September 2019 that they were
evolving the nofollow attribute
.
When nofollow was introduced, Google would not count any link marked this way as a signal to use within our search algorithms, but not anymore. All the link attributes are treated as hints about which links to consider or exclude within Search.
Some believe that this change to
nofollow links being treated as a hint
means that Google will pass trust through nofollow links in some instances, such as when an authority news platform adds the attribute sitewide.
Follow Links
A followed link does pass trust (PageRank) and does not add the nofollow attribute.
Note
: there is no 'follow' attribute as any link is considered dofollow unless an attribute is added.
A follow backlink looks like this:
<a href="https://www.domain.com/">this is a follow link</a>
Sponsored or Paid Links
Sometimes, you might pay an affiliate or an influencer to promote a piece of your content or to post a review of one of your products.
If money, or a product or service, has changed hands in return for a link, a rel="sponsored' attribute should be added to inform Google.
The rel="sponsored' attribute stops your site from being negatively impacted by these links. So, if you're working with an affiliate, you should use the sponsored attribute for this backlink.
A sponsored backlink looks like this:
<a href="https://www.example.com/" rel="sponsored">this is a sponsored link</a>
UGC Links
Another of the
new link attributes rolled out in 2019
were UGC (user-generated content) links. UGC links come from the likes of forums and blog comments. The attribute informs Google that the link has been placed by a user and not the webmaster.
A UGC backlink looks like this:
<a href="https://www.example.com/" rel="ugc">this is a UGC link</a>
High Authority Links
Now that we've discussed the different types of backlinks let's find out how to determine the quality of a backlink. Using the
Backlink Audit Tool
, you can view how many backlinks your site has, the referring domains of those backlinks, the toxicity of those sites, and more.
The overview page gives you a summary of the essential information.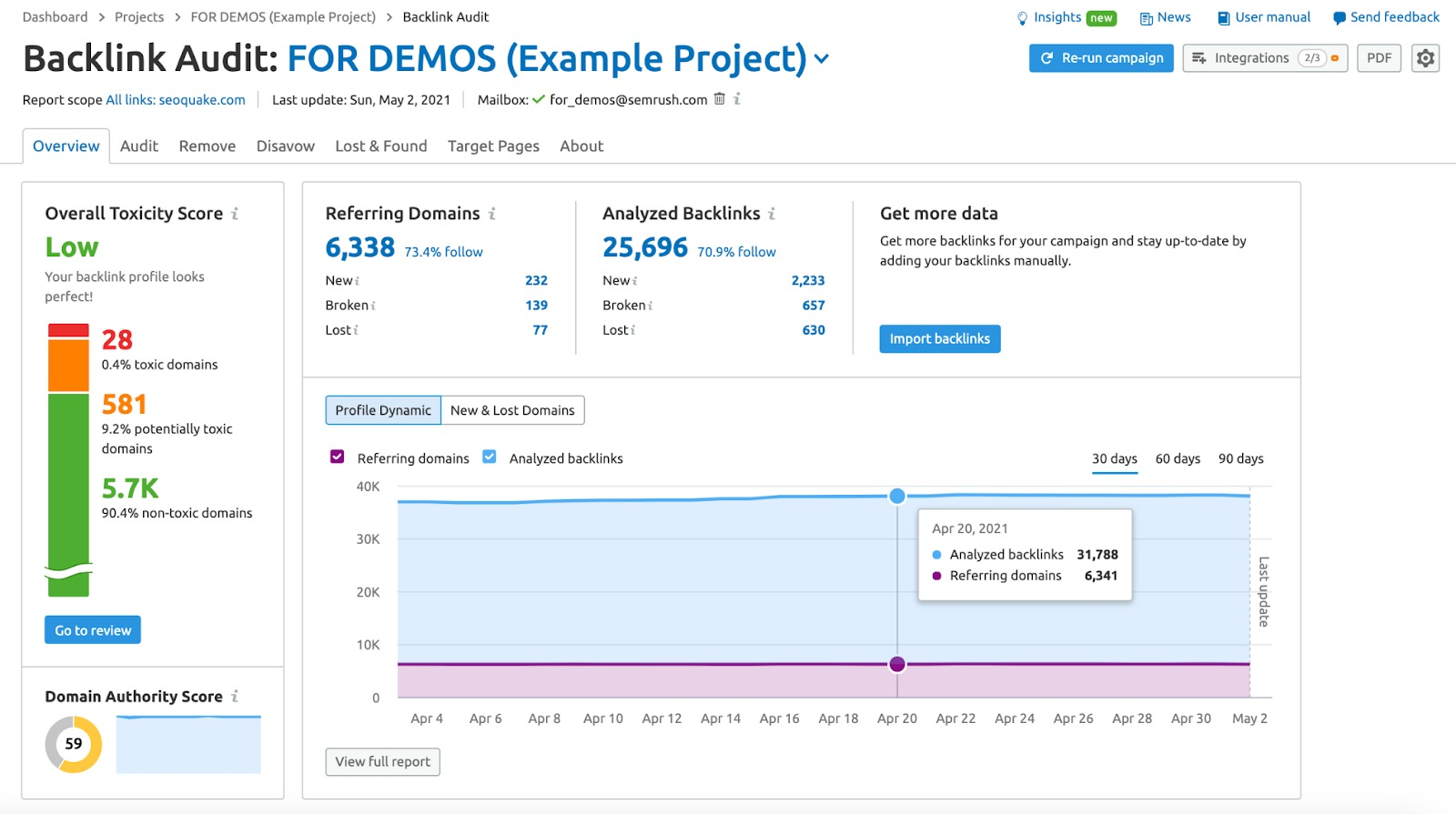 You can dive deeper into the reports in this tool to view your top referring domains and view metrics related to your backlinks, like Authority Score and Toxicity Score.

You can also integrate Google Search Console and Majestic to ensure you don't miss any backlinks pointing to your site.
The goal is to get backlinks from high-authority sites relevant to your website. Here are some factors that can help you determine if your site is receiving quality backlinks:
A high number of referring domains
Its placement on the page (the higher up on the page, the better)
If they are contextual backlinks (links surrounded by related content on the page)
If it contains relevant anchor text
As mentioned previously, Google assesses authority through their PageRank algorithm, but that's no longer a public-facing metric since they stopped updating and subsequently retired their PageRank Toolbar in 2016.
When assessing whether a link is high quality or not, consider factors such as credibility and whether the site shares quality content of real value to users.
​